From the Amazonian Beauties Series
Click 
HERE
 to see the Artshow
Friyawa shines like the sun and beams like a rainbow after a long stormpasses through the rain-forest. Feathers illuminating during dawn and dusk; symbolize the beauty of nature's colors found throughout the Amazon.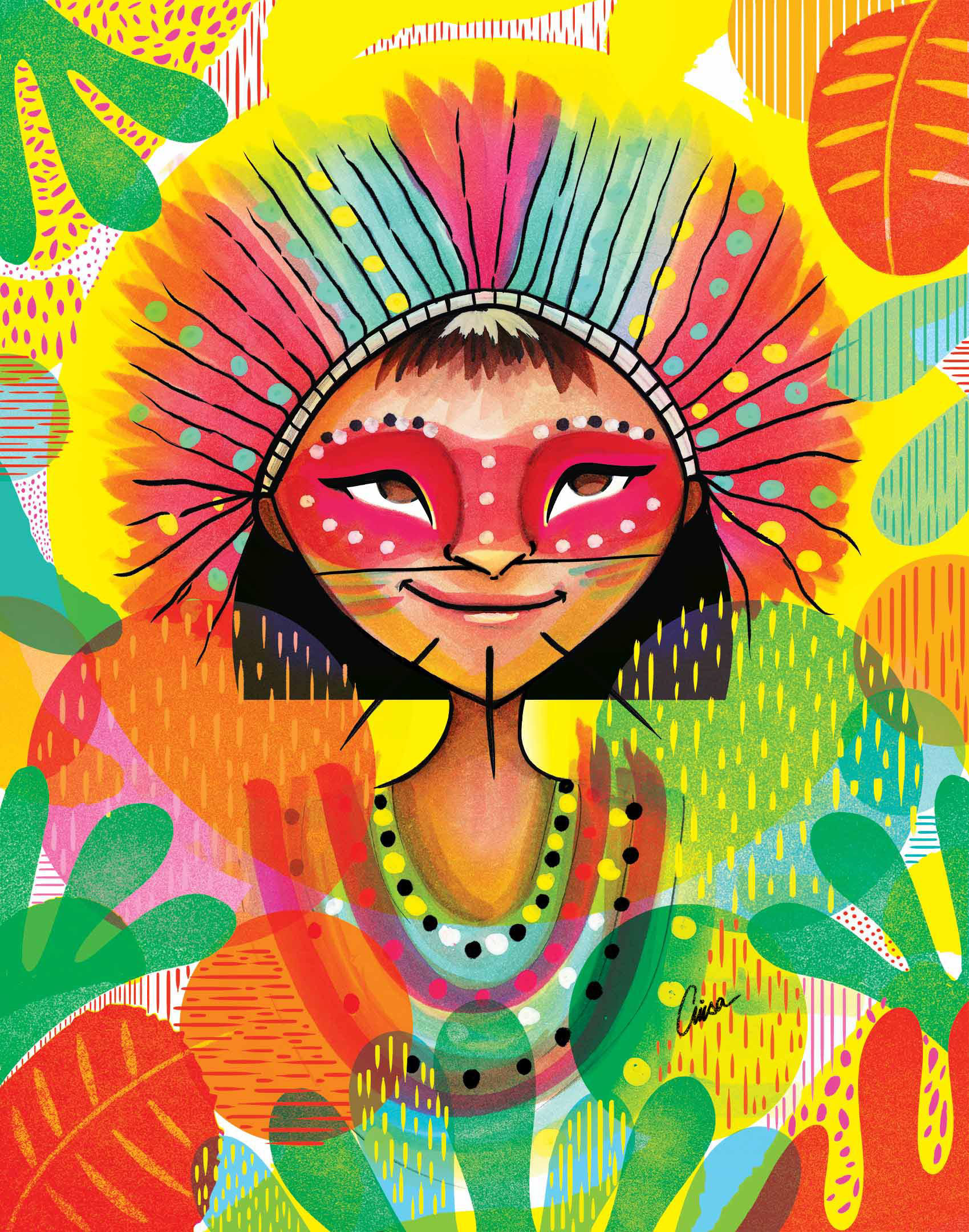 Kuma uses the power of crystals and herbs found in the heart of the Amazon to heal and balance the indigenous people. She blocks negative energy; strengthening the light and paralyzing the dark-side within the people of her tribe.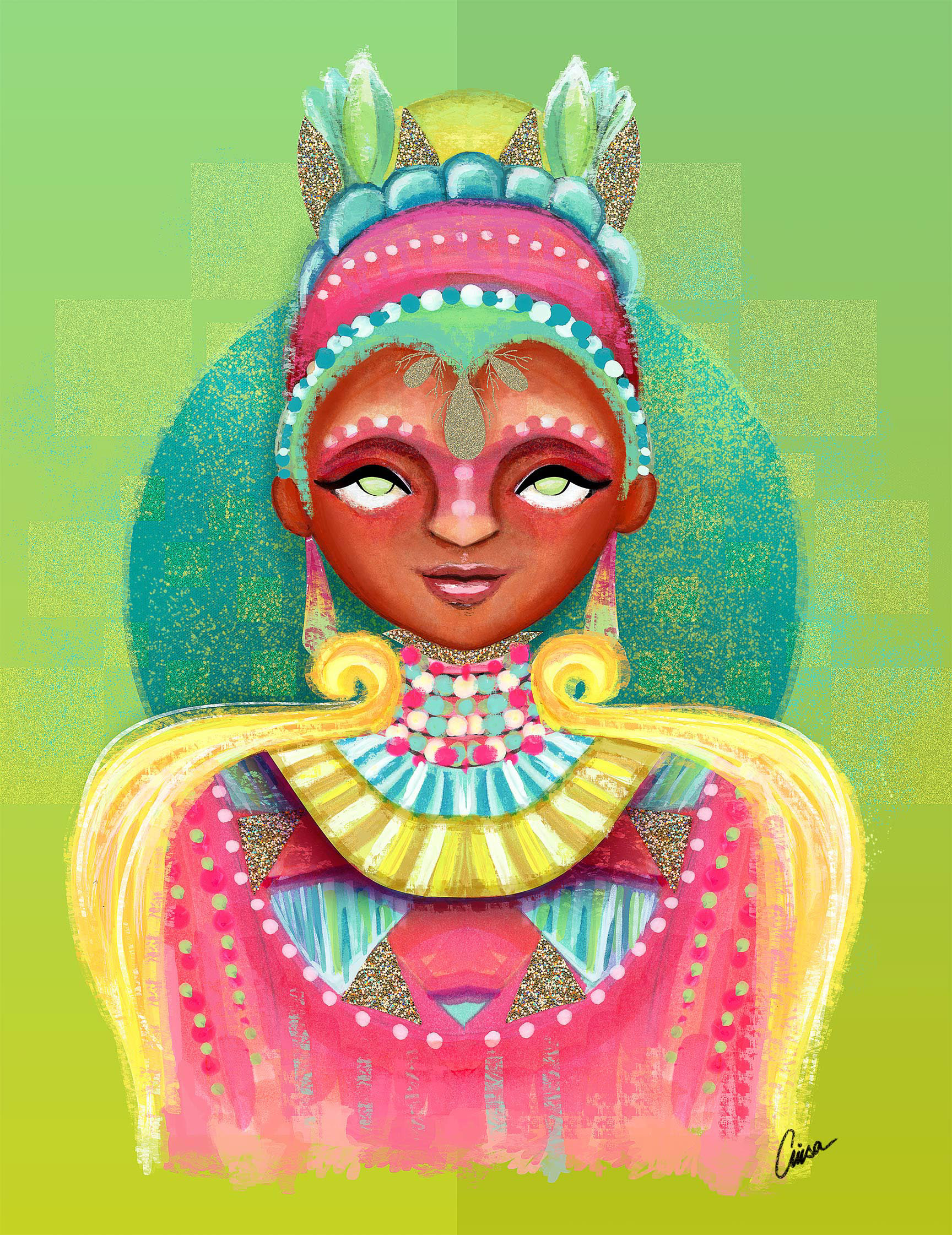 Minaha wakes up full of joy and positive energy. She dances and plays the maracas; blocking any evil energy from interfering with the happiness that flows through the colorful festivity of her tribe.
Based on Diablos de Yare tales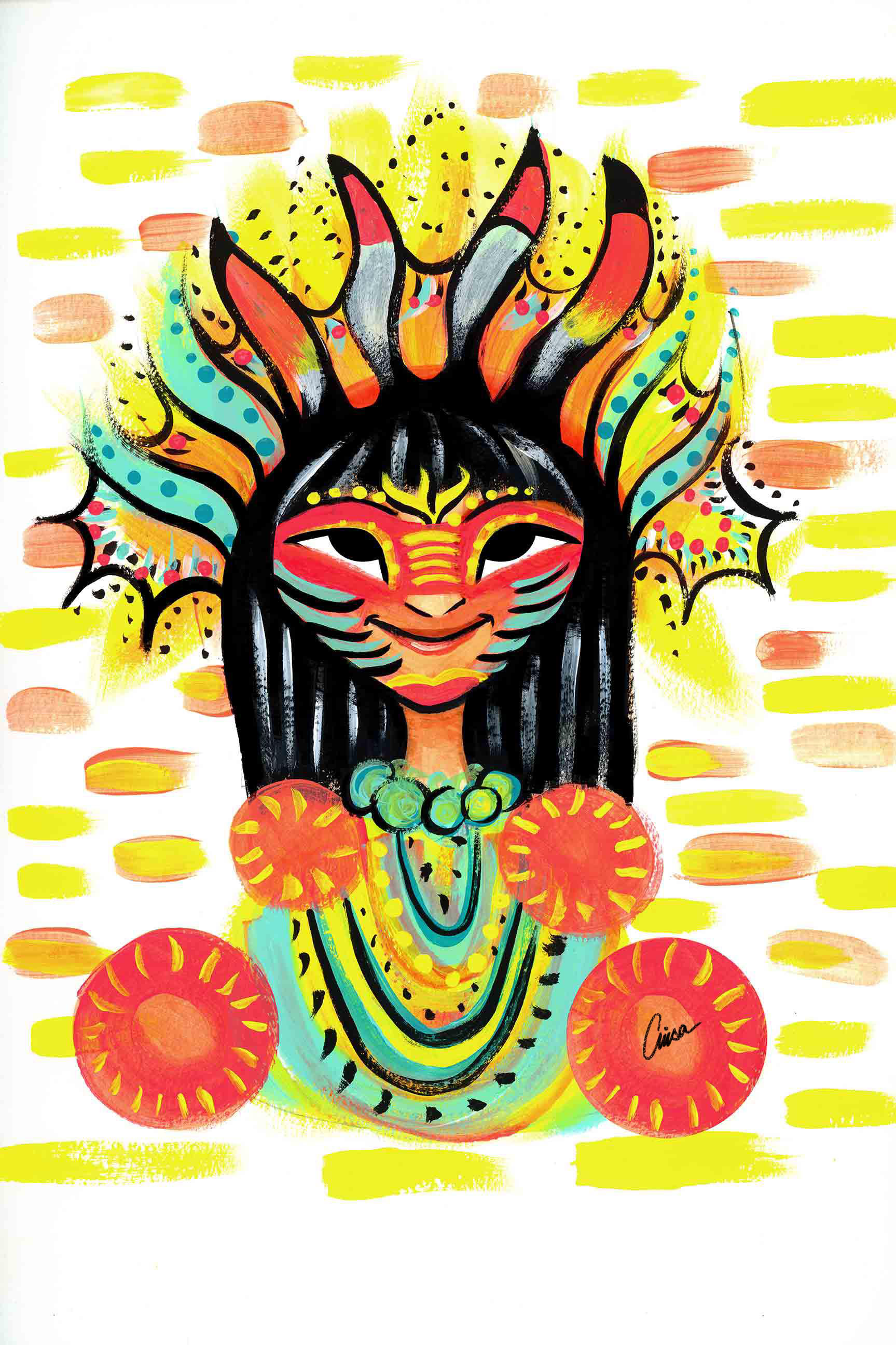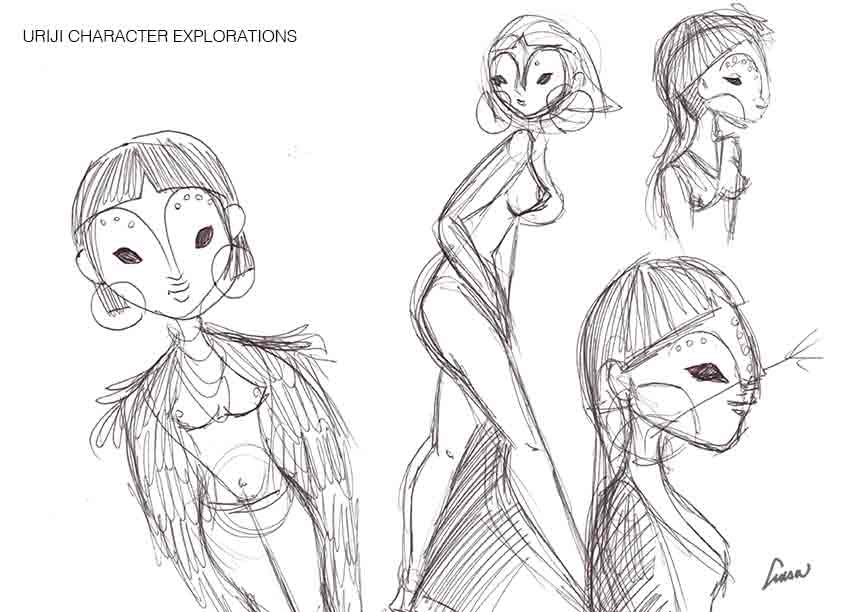 Uriji is connected with the God of the stars. She reads messages whenthe stars are shining and aligned; predicting any future occurrences that may happen across the Amazon; providing foresight to protect those she loves.