This project was born out of curiosity. I was inspired by a little old book that tells your fortune by color, and how each color can have an effect on your mood and aura.  I decided to build a structure where I could properly give out color fortunes for Halloween and created a character named "Madame Spark™".  I'm fascinated with AR, so I played with this concept and did 3 versions of it: 1 regular box, 2 paint with light using AR Lightform projector, and the 3rd and most recent with the glow in the dark look.
My idea was to modernize the concept of Zoltar, with characteristic graphical elements from Vegas Stardust hotel and Caravan Gypsy typography. 
I started out the process with a loose sketch on paper, and then took it to photoshop where I progressively added the details, and planned the graphic design that the structure would entail. 
I find fascinating how Copper oxides and the rich turquoise it produces. I applied this principle to my box, leaving some areas with copper to resemble the idea of an old box. For the lettering, I measured the area, and digitally designed the lettering in Adobe Illustrator. I later printed it out and painted them by hand to keep cohesiveness of the old vintage look. For this project I only had 3 days to work on the box, so did my best to translate the digital design to a physical form.
I won first place of the Best Overall Costume Category in an event in Downtown Las Vegas in 2019 and Area 15 in 2020. I'm grateful for projects like this, where I mix graphic design and storytelling.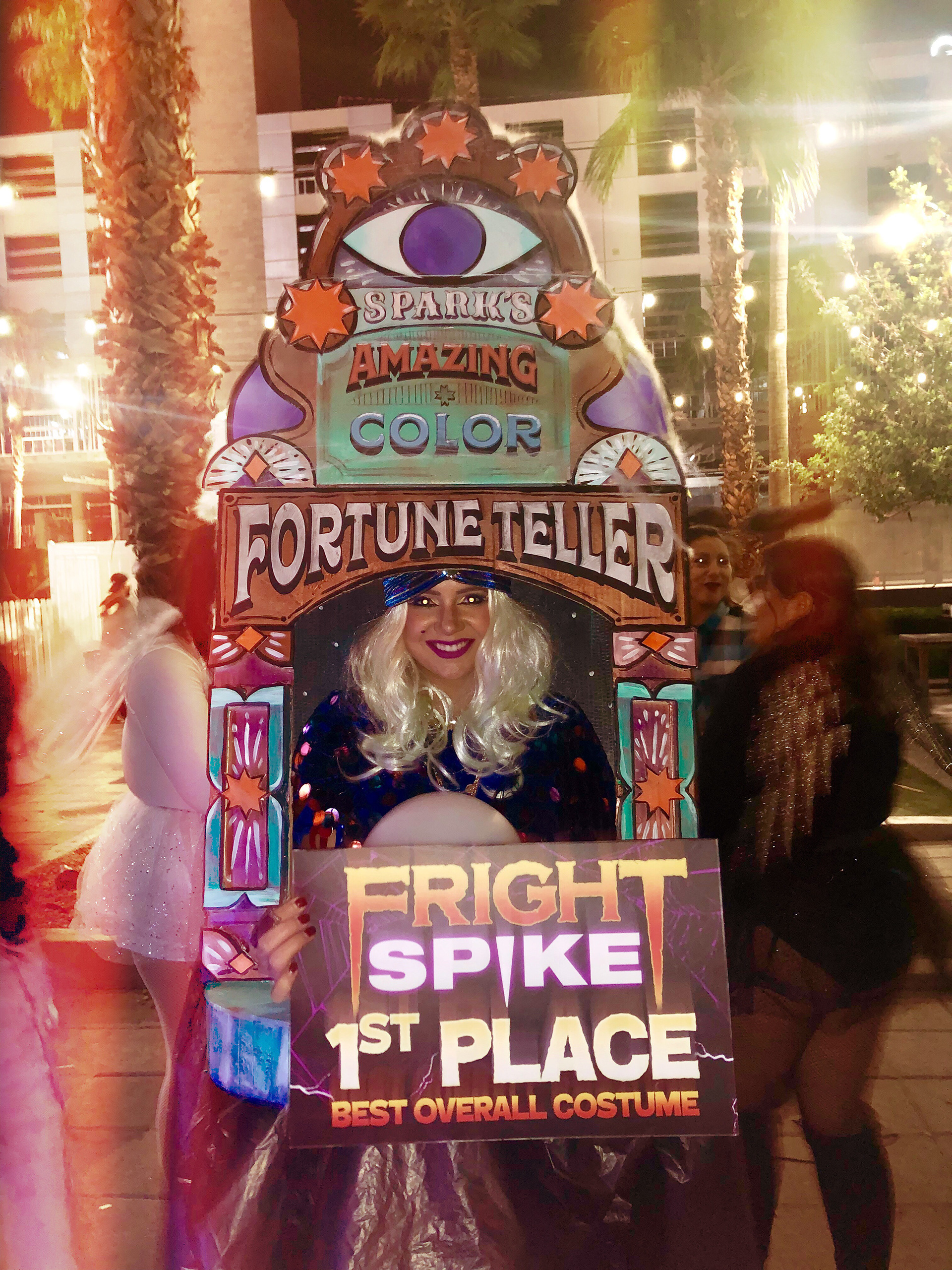 Thanks for checking it out!