Every year at my workplace we create a Fantastic Haunted House in Halloween to entertain other departments and raise money for one of our local charities.
This year, I got inspired by a little book a bought back in NYC at 
@colorfactoryco
 that tells your fortune according to your sign. I've kept it in my bag since and read everyone's fortune.  I designed and built the box where my character would live in. I used AR technology to project on it and have all the lettering and details stand out in the dark. Here's a complete post of this fun and creative process. 
EDIT: I signed up for a Halloween Costume Contest and won first place of the Best Overall Costume Category!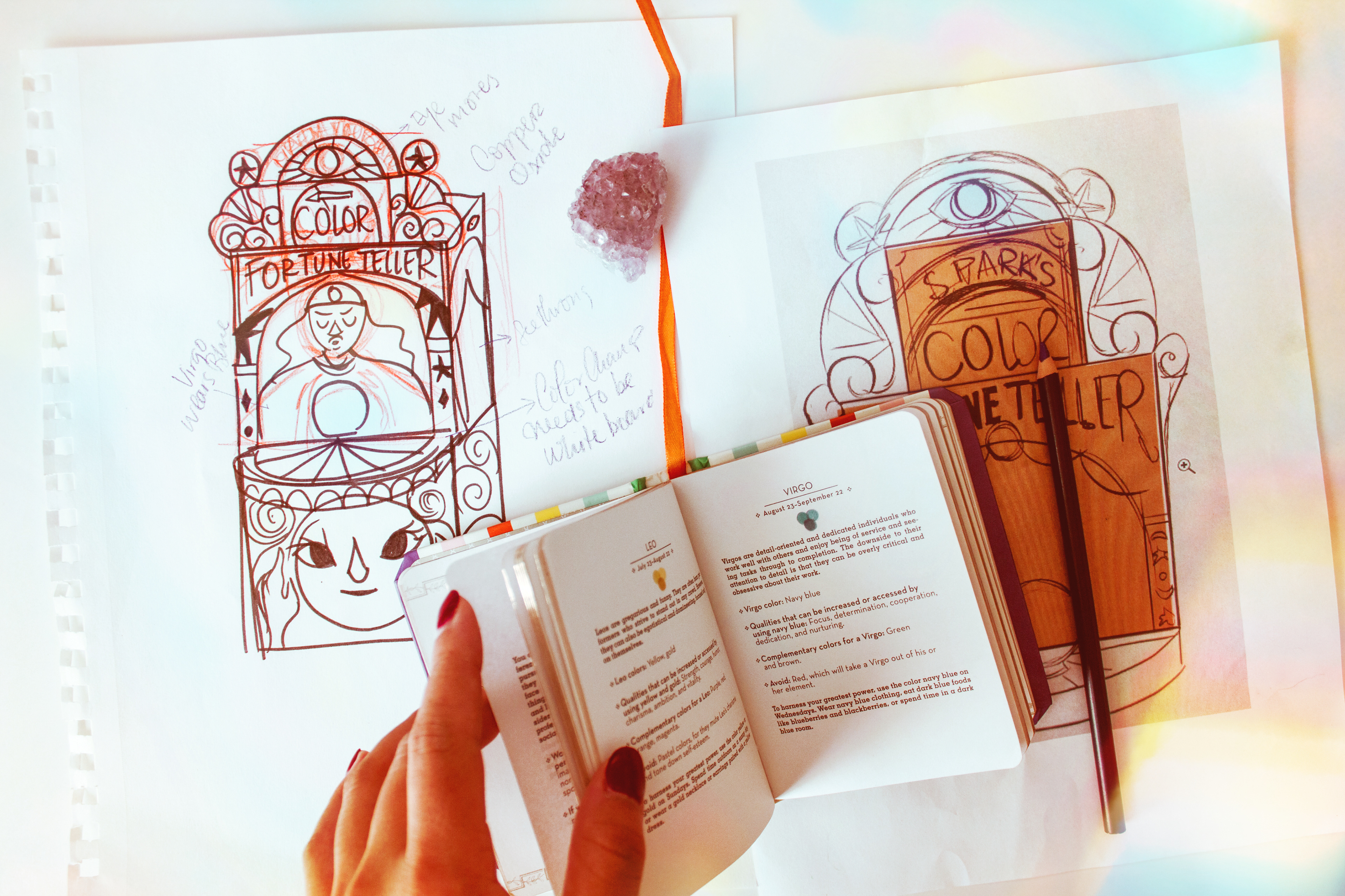 1) THE STRUCTURE
I sketched out my idea really quick on paper. I knew exactly what I wanted to build, so it look 2 sketches in total to figure out the dimensions and elements. Building the box, was probably the most full-filling phase of this process. The materials used were recycled foam board & cardboard I had from other projects.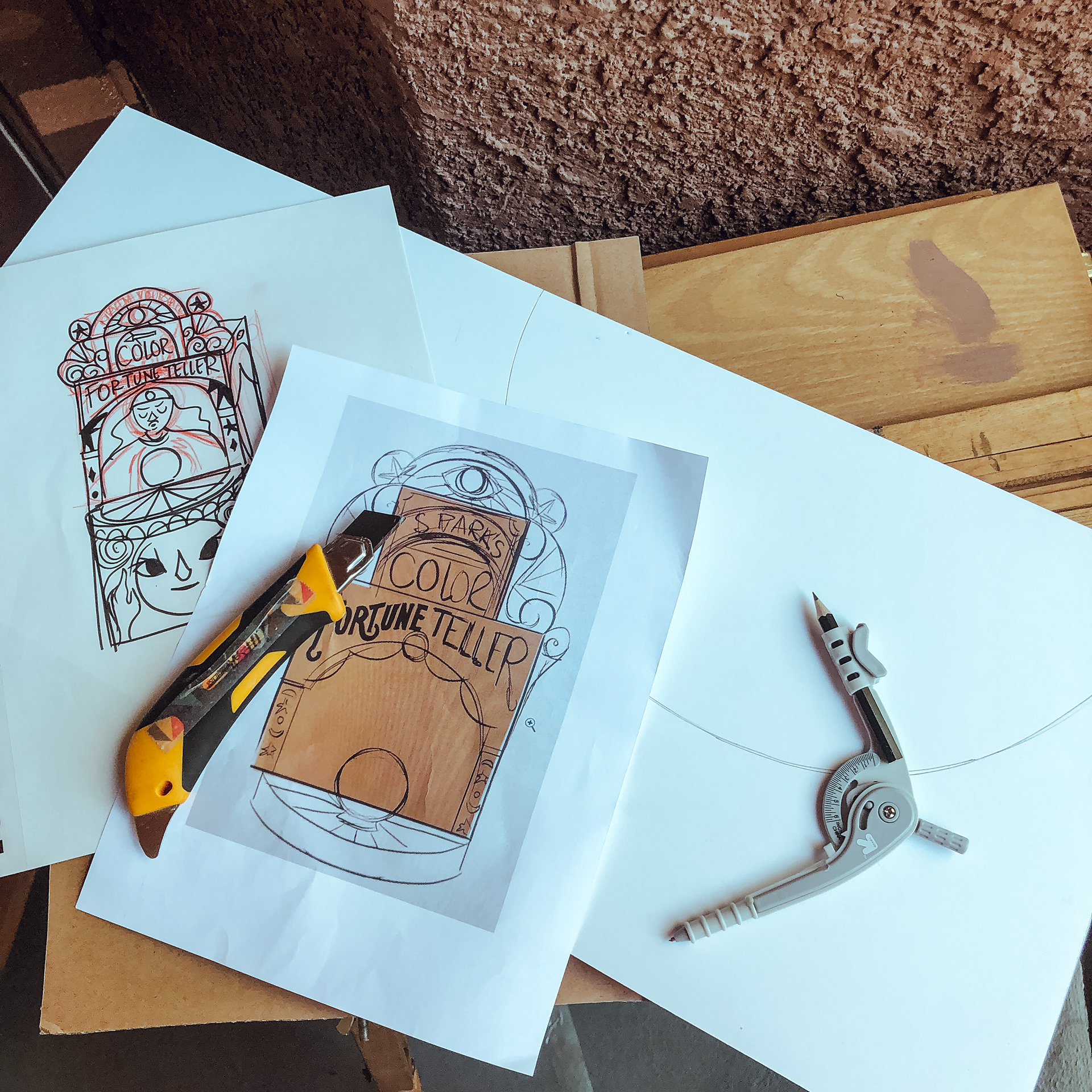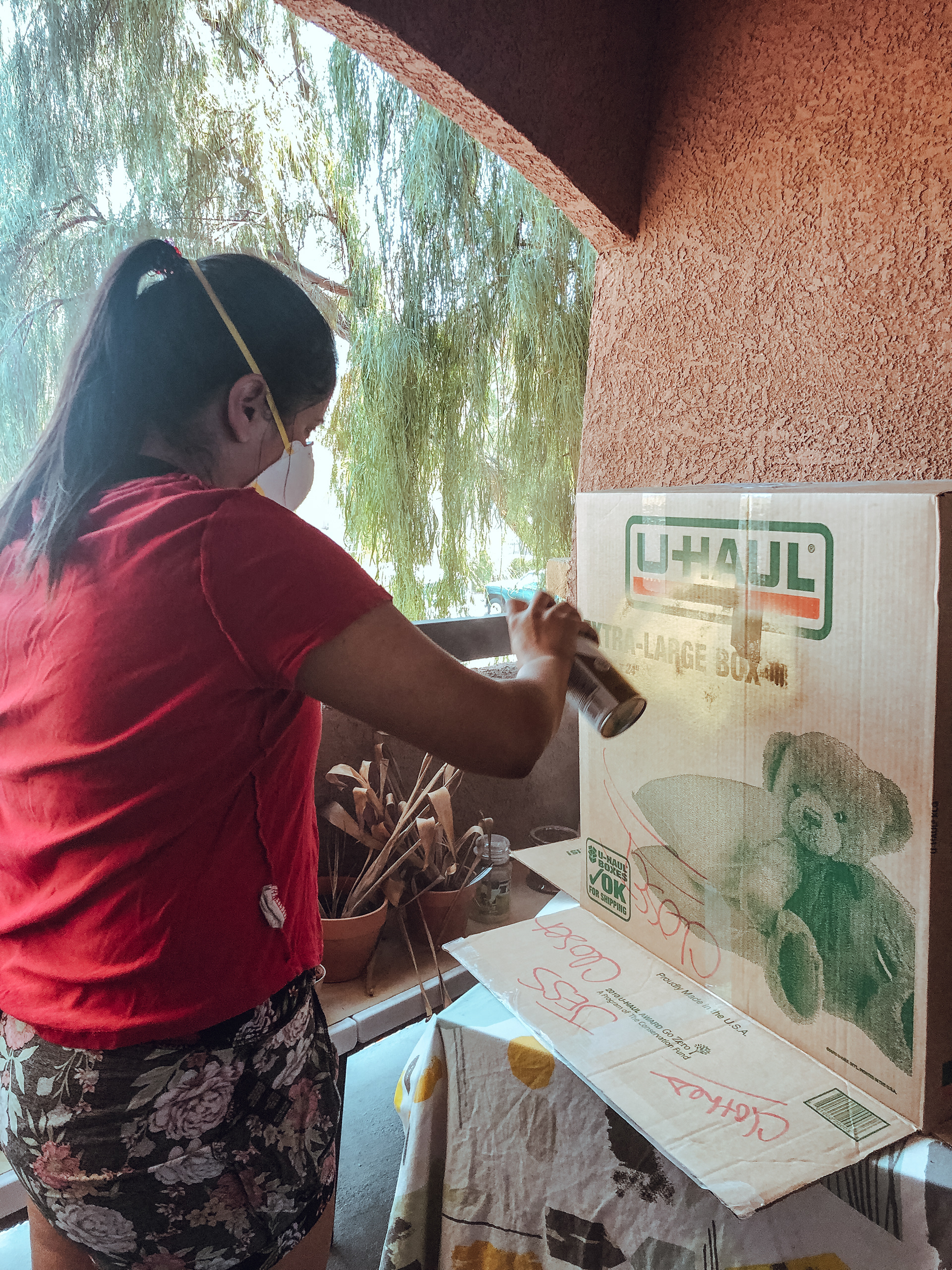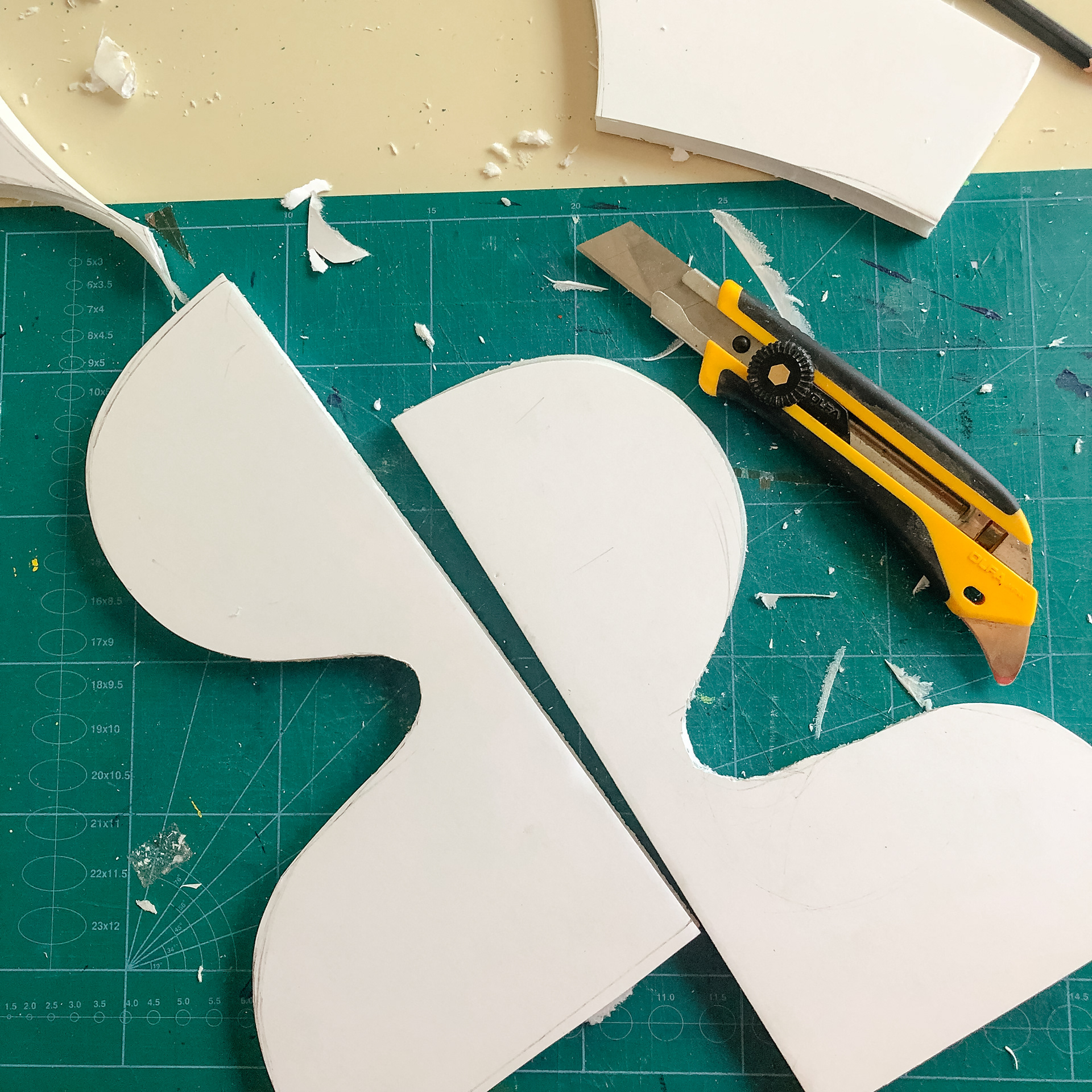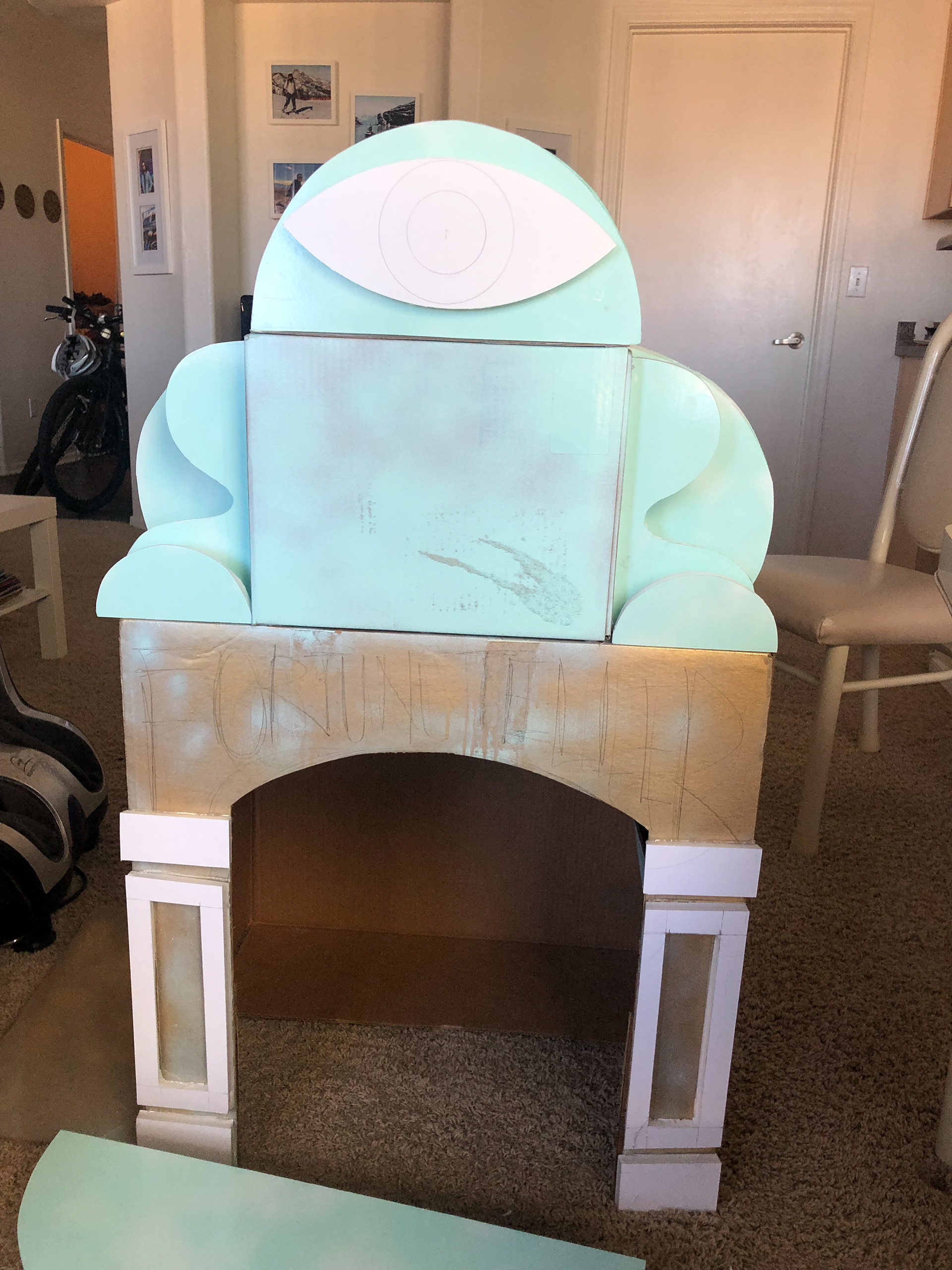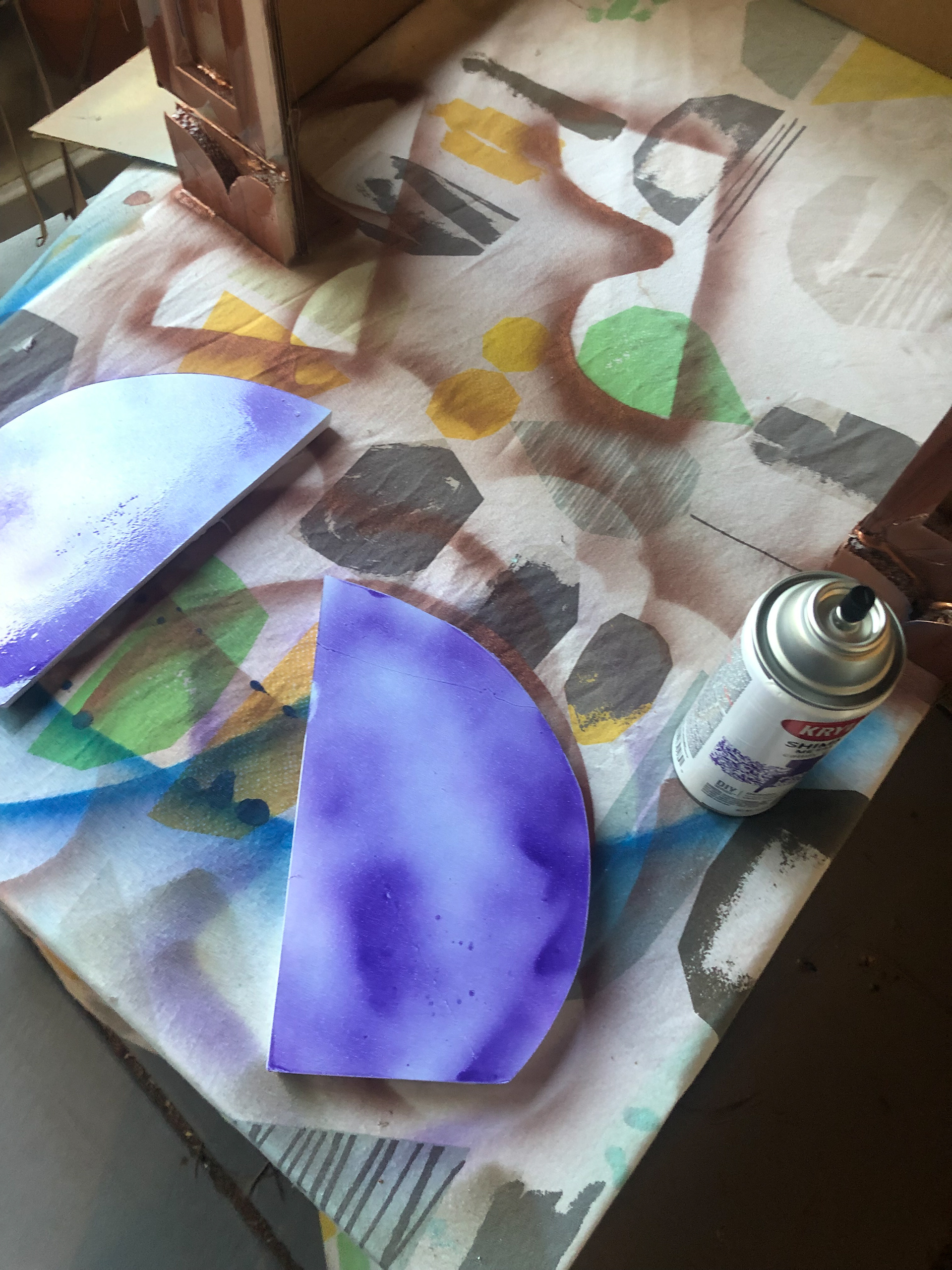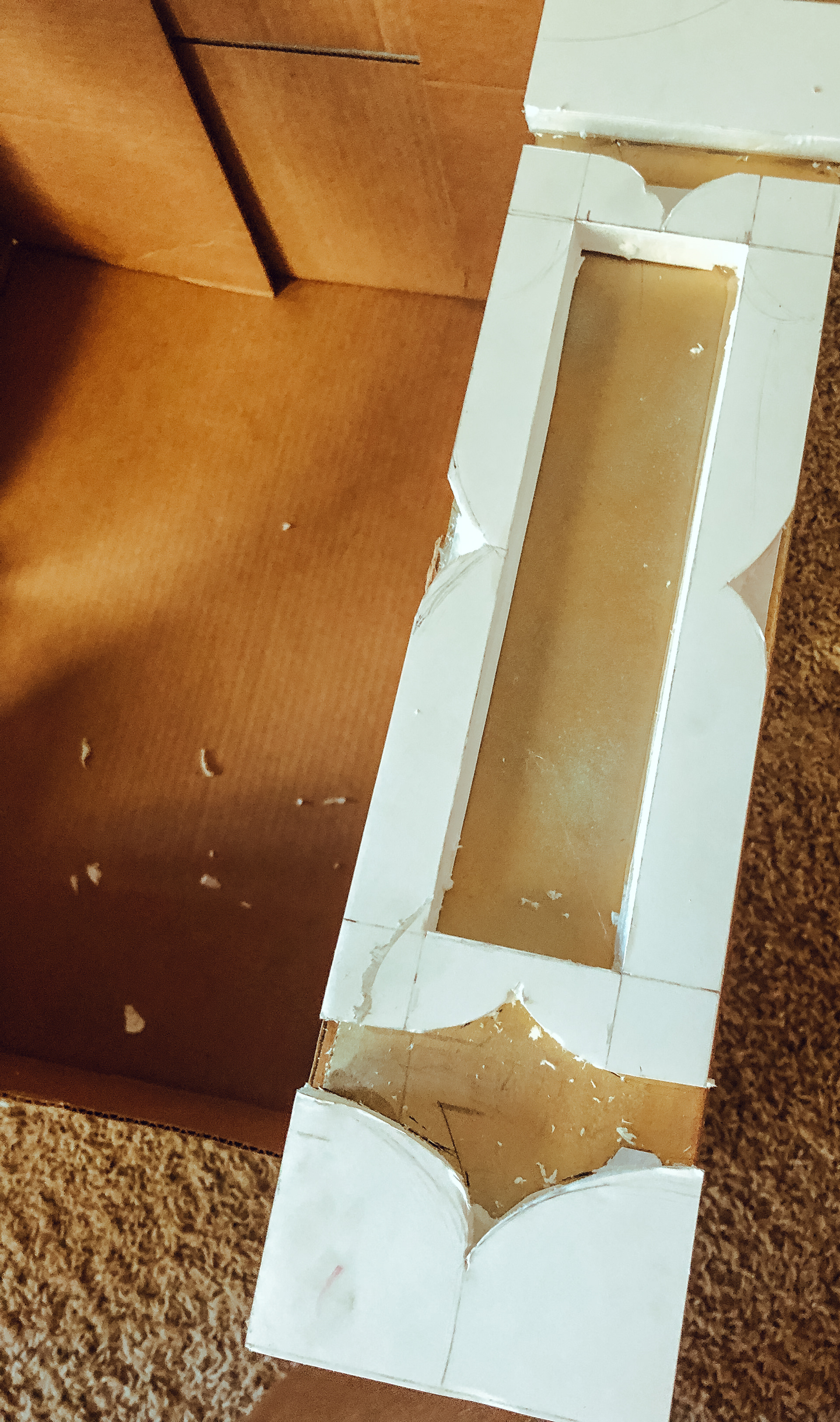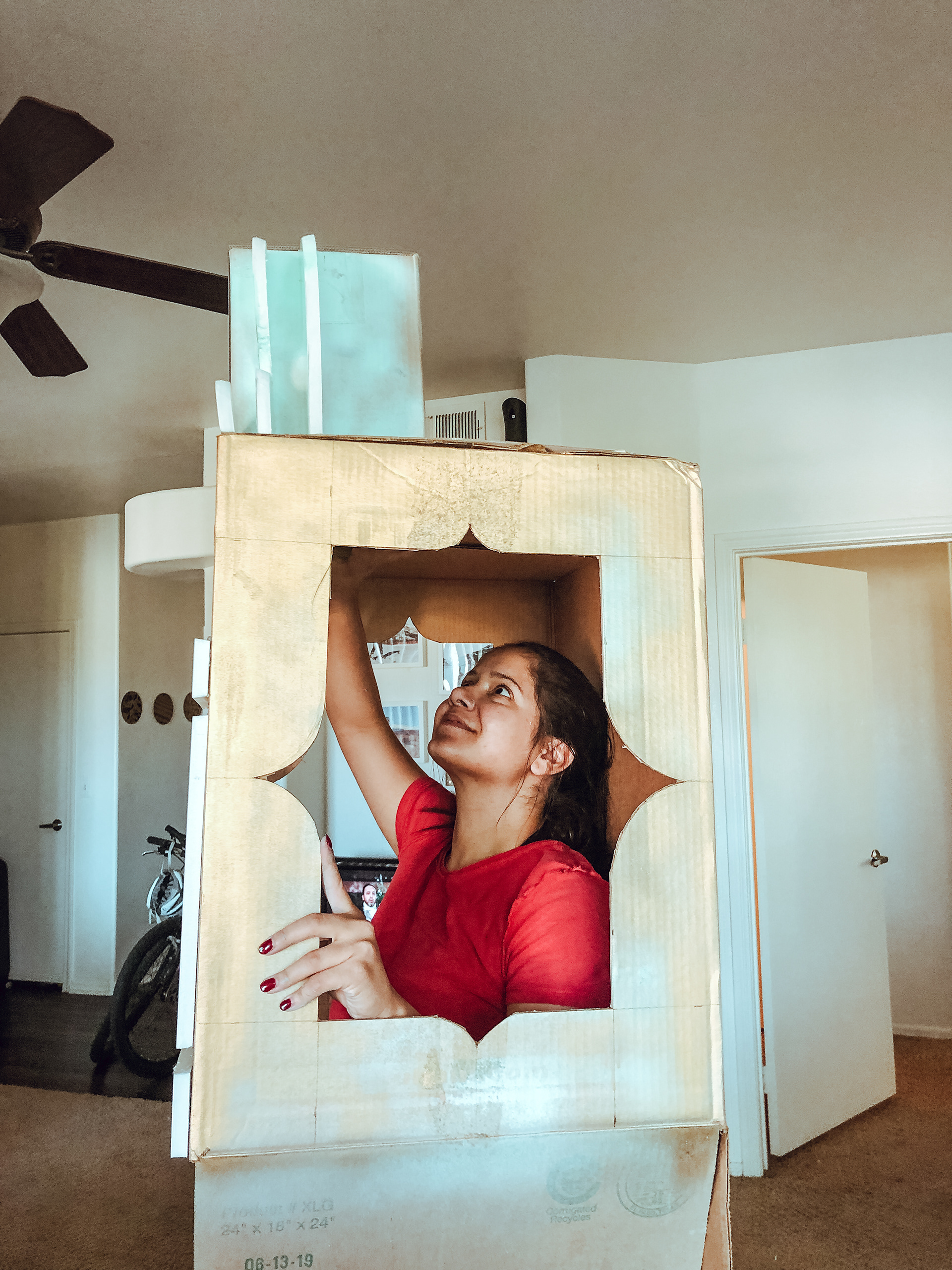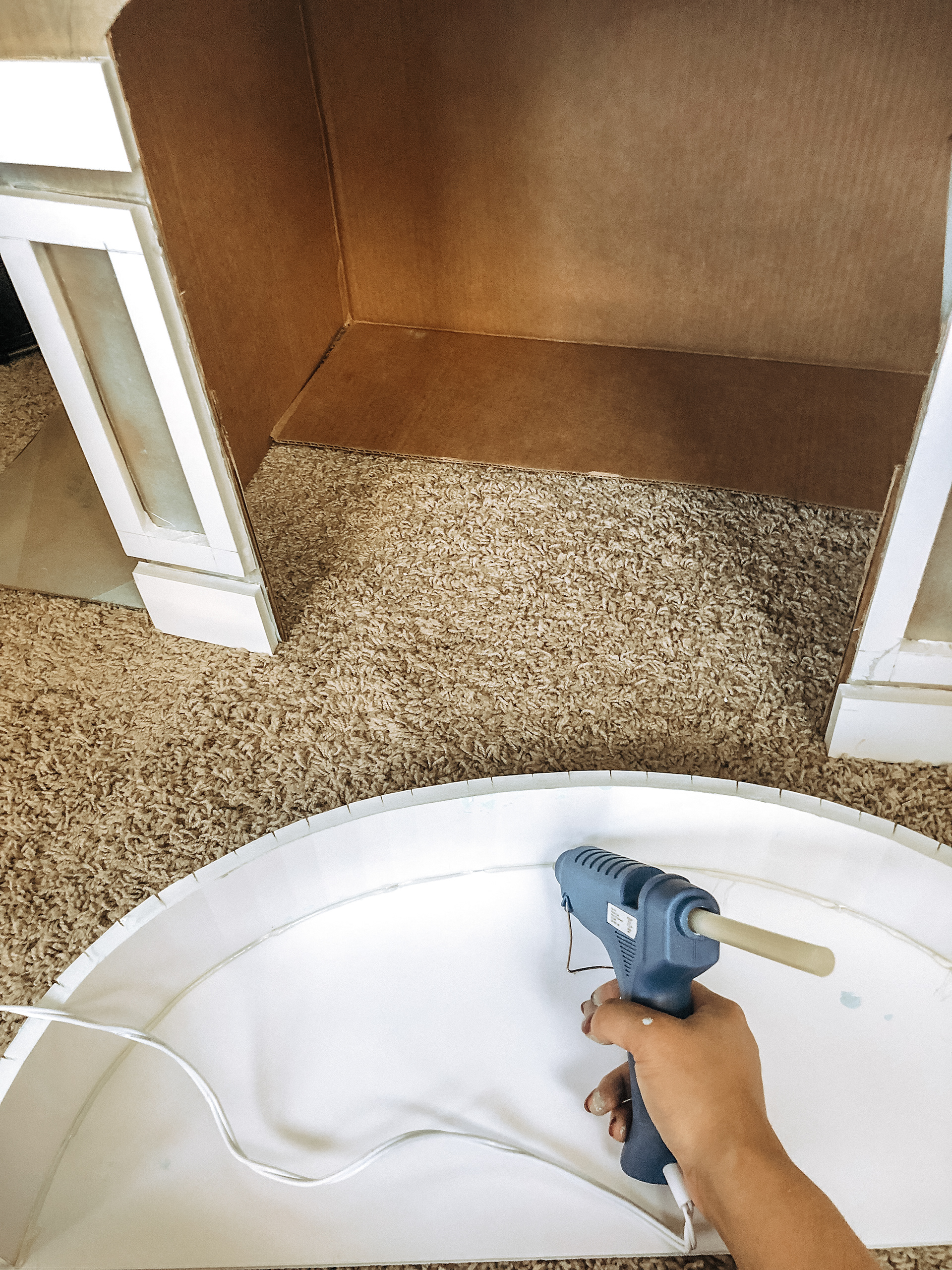 2) PAINTING
Back in September I took a trip to NYC, where I appreciated the old buildings and learned that when Copper oxides it turns Turquoise. I applied this principle to my box, leaving some areas with copper to resemble the idea of an old box. For the lettering, I measured the area, and digitally designed the lettering in Adobe Illustrator. I later printed it out and painted them by hand to keep cohesiveness of the old vintage look.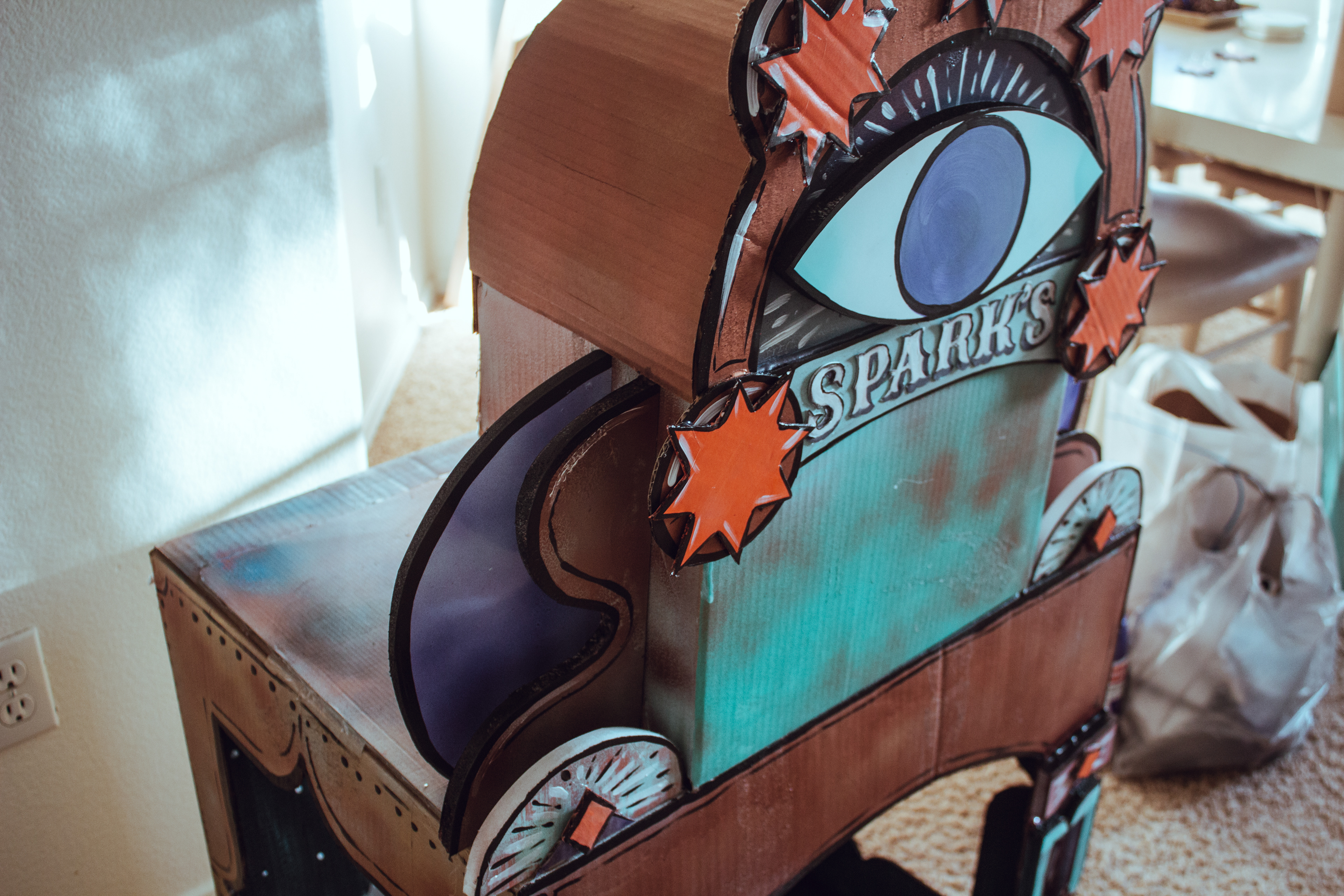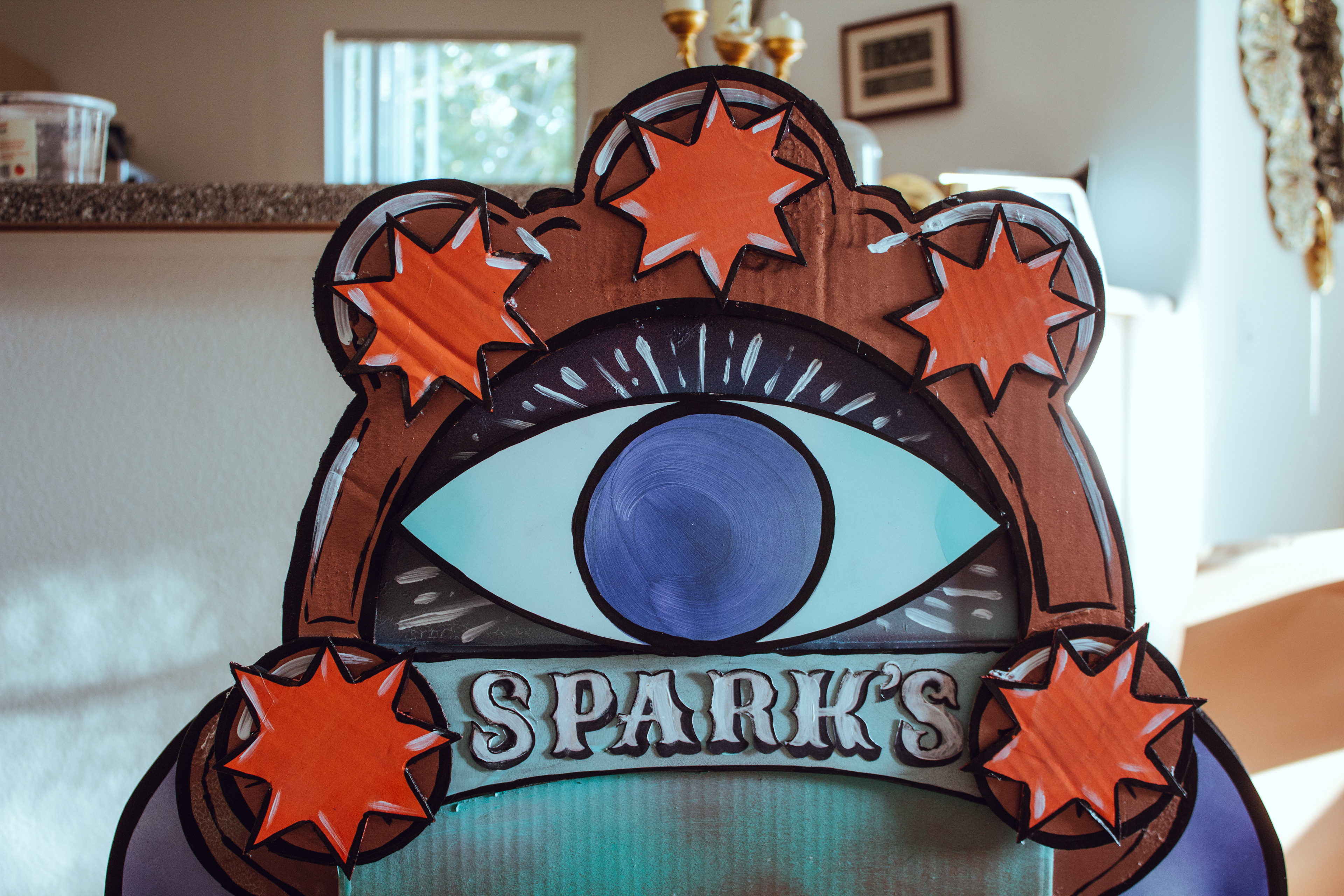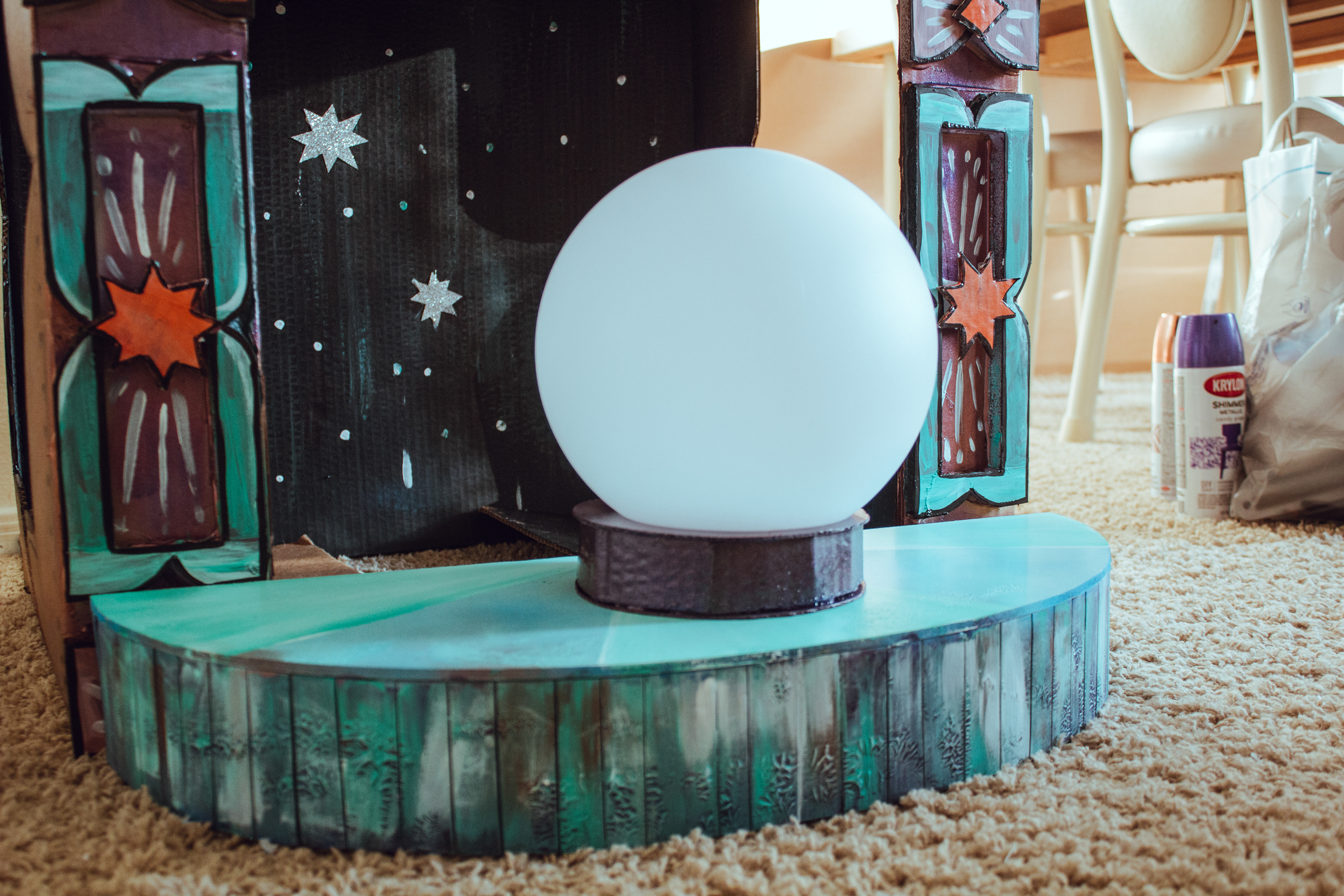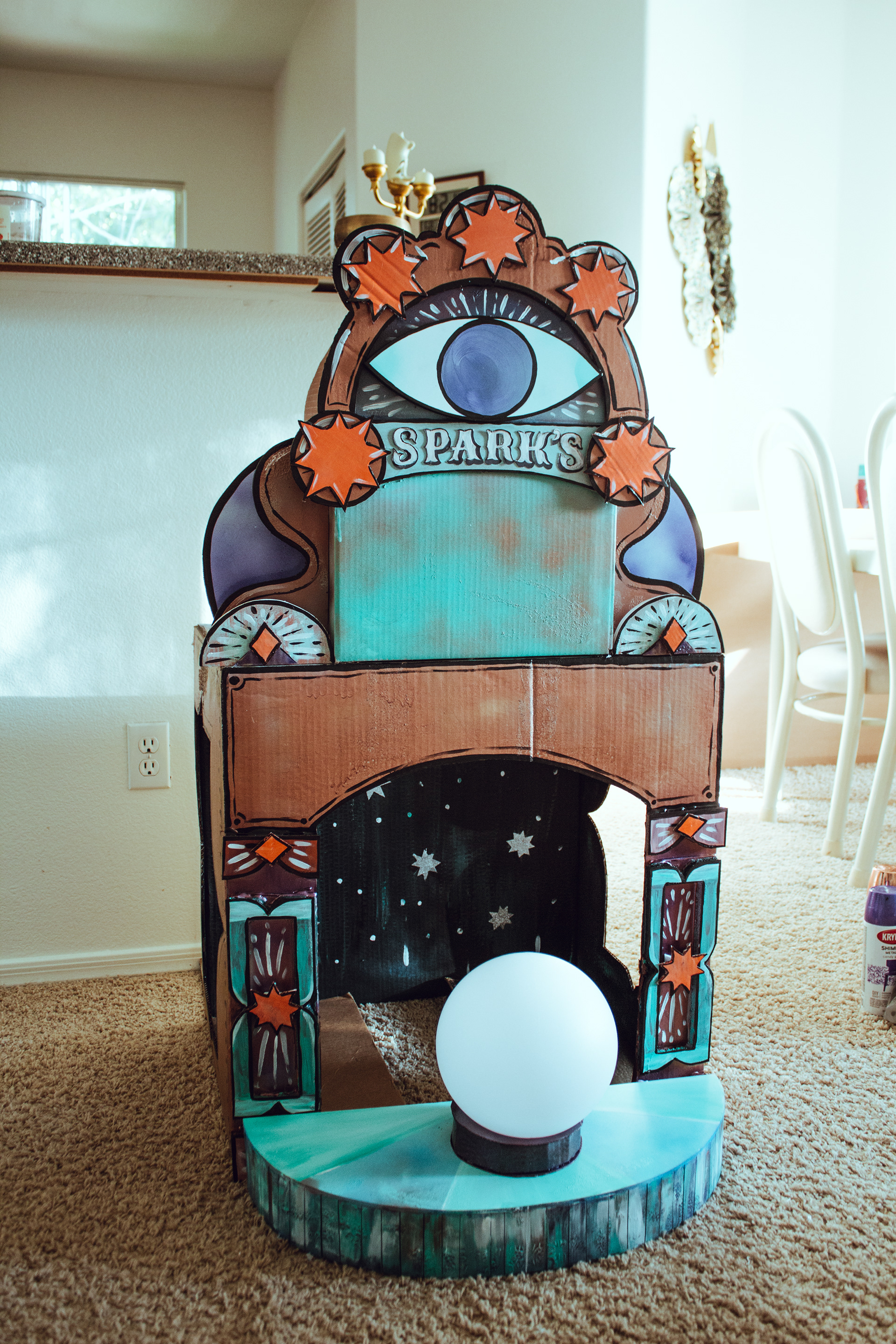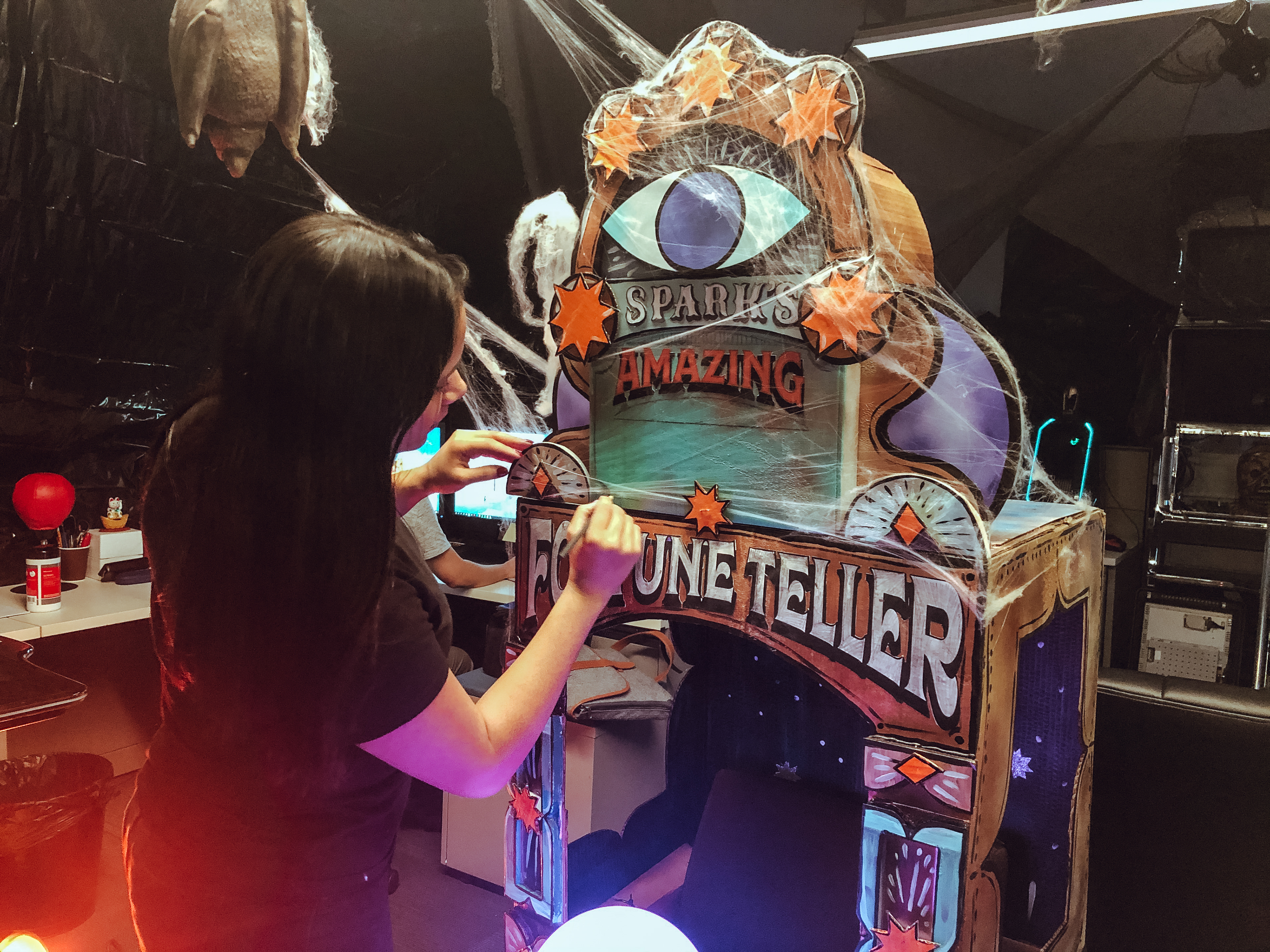 3) PAINTING WITH LIGHT (AR)
The main reason why I decided to do this project was to explore my creativity using AR. After finishing up the structure and details, I projected AR into the physical model by masking areas that were important to the design. Here's a look at the final version.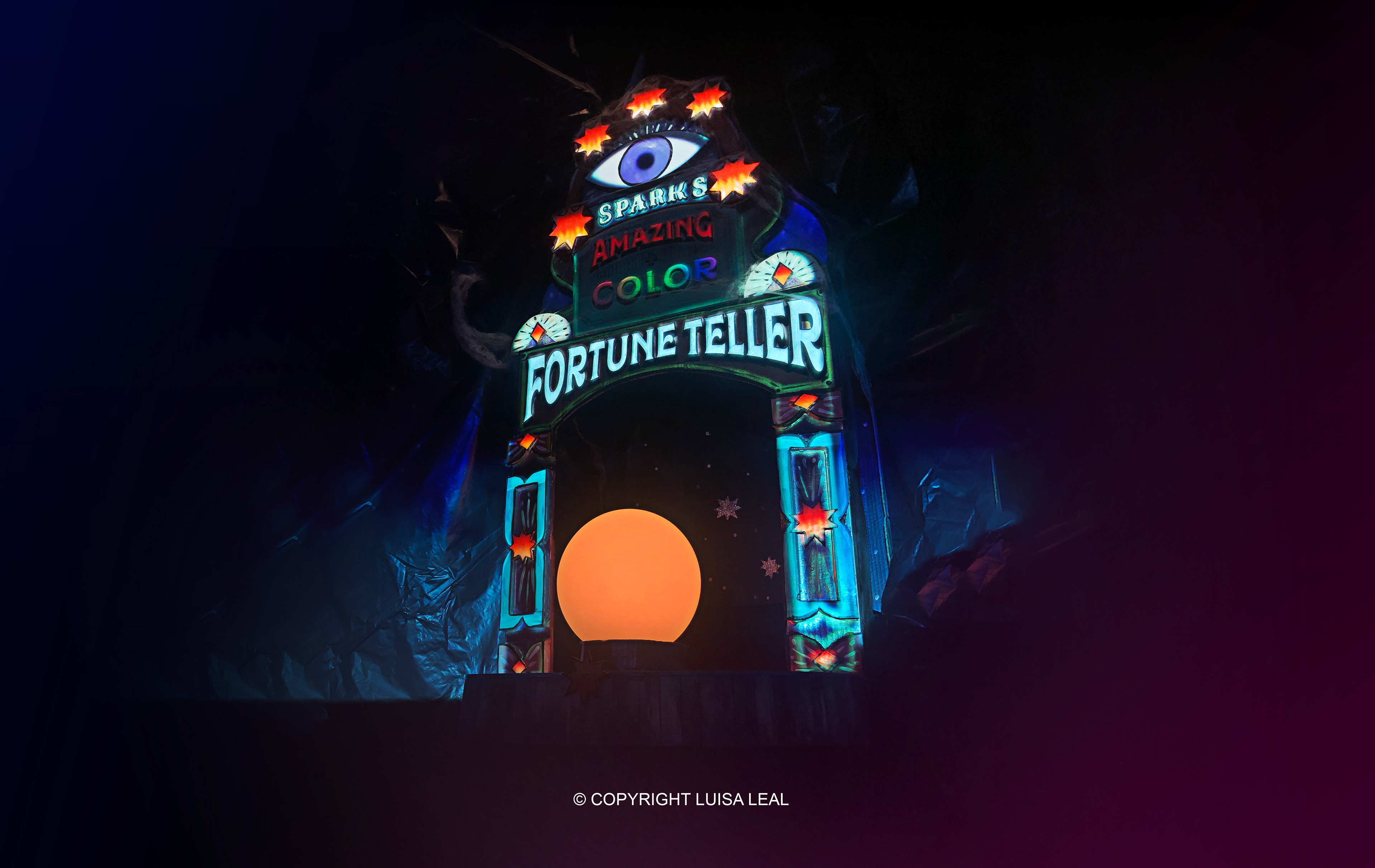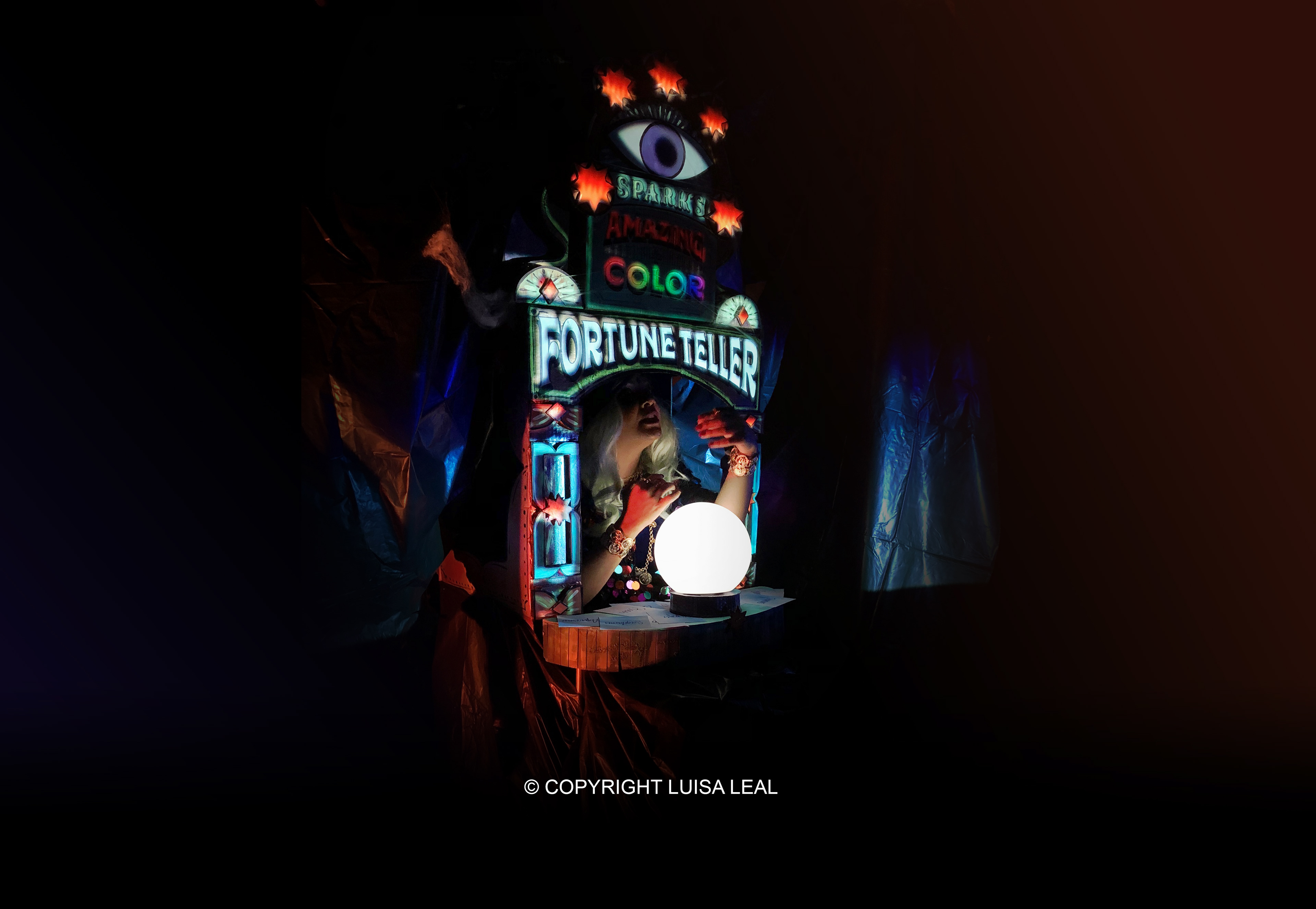 4) MADAME SPARKS - THE CHARACTER
Madame Sparks is the name of the character I created. Her costume was stylized according to the Color Fortune of a Virgo. Blue is her lucky color, so I matched a glittered turban hat with a green jewel along with a blue dress. Added a white wig, so the color of the crystal ball would show when playing I was playing character.
By the end of the experience I've had given around 100 fortunes.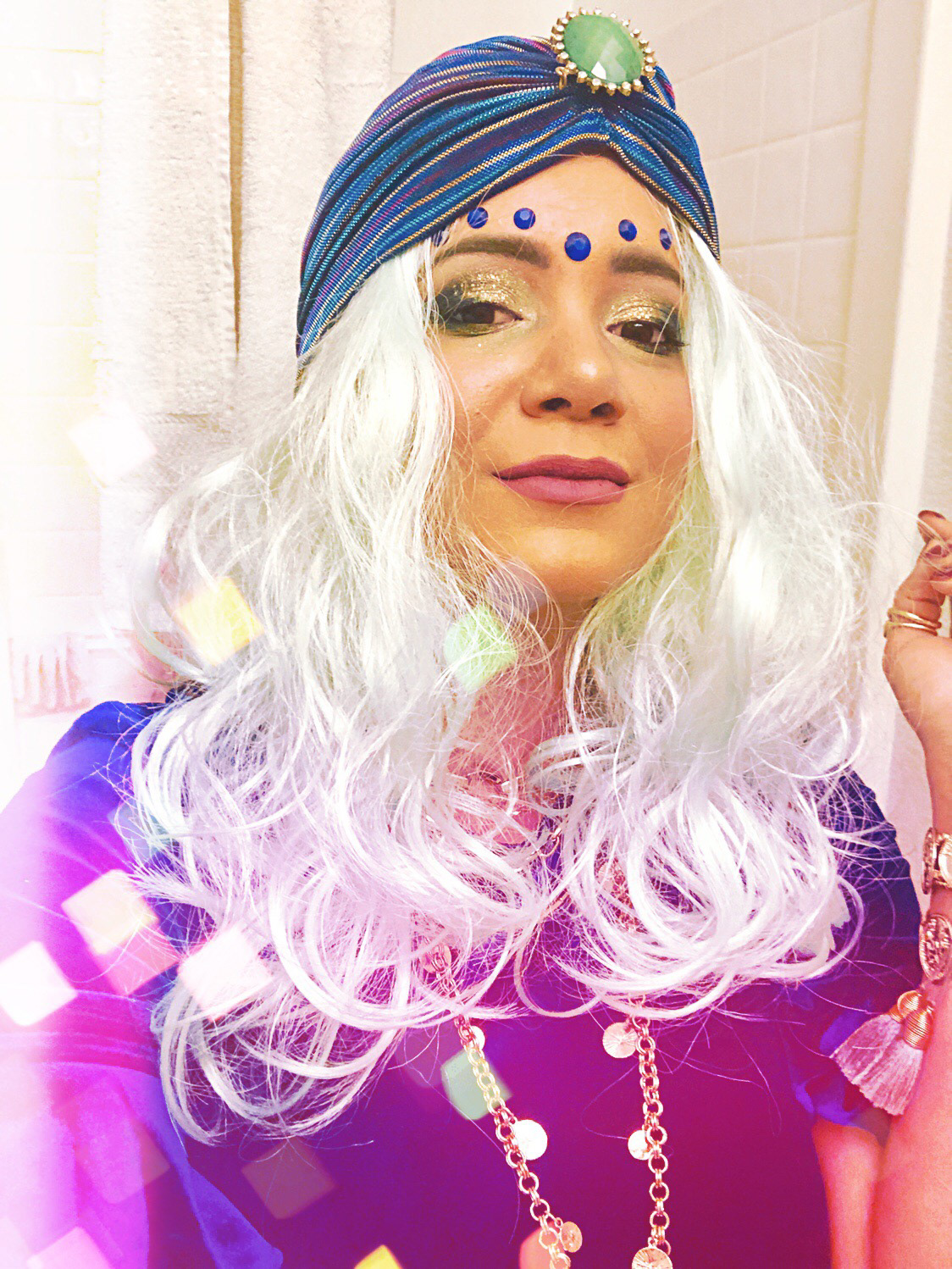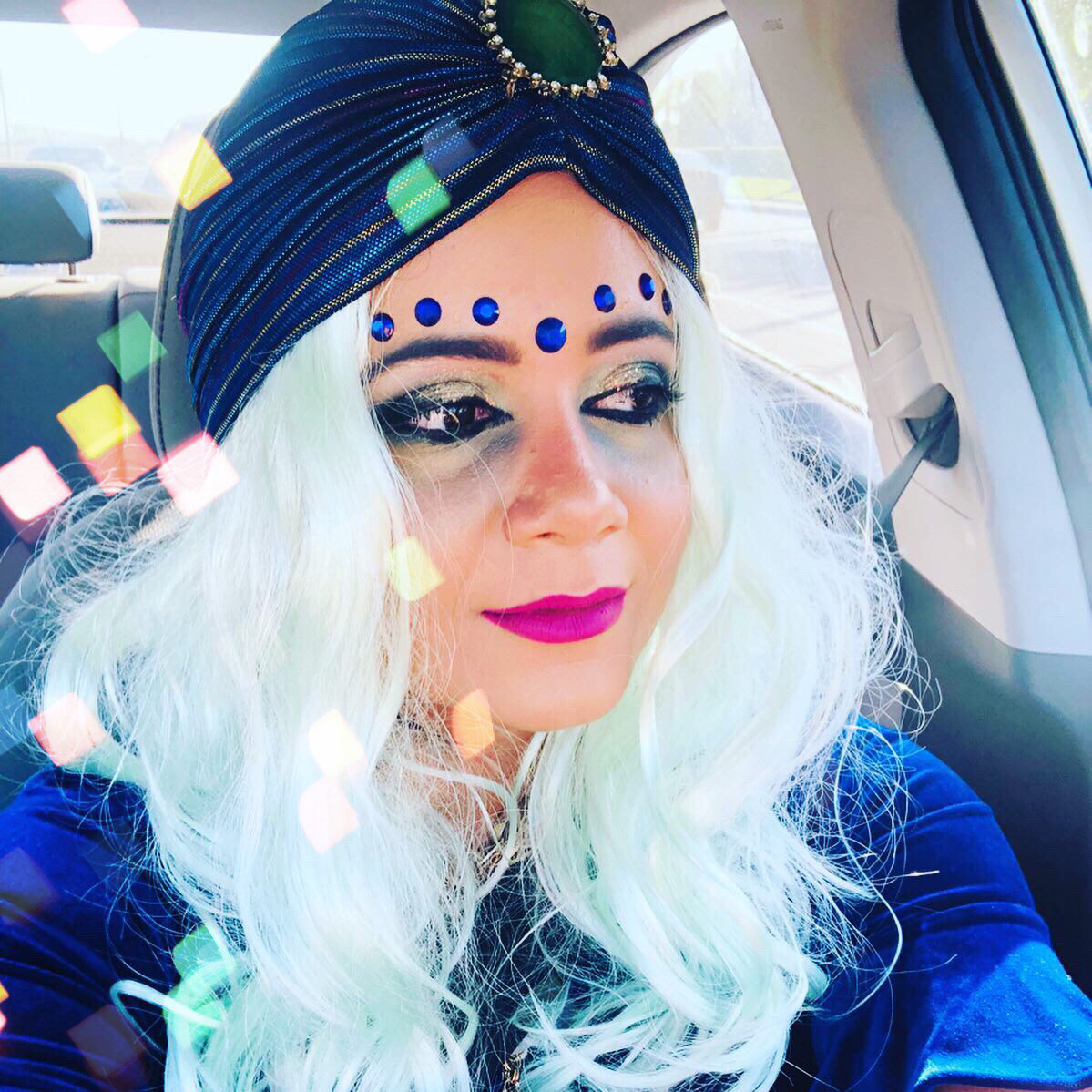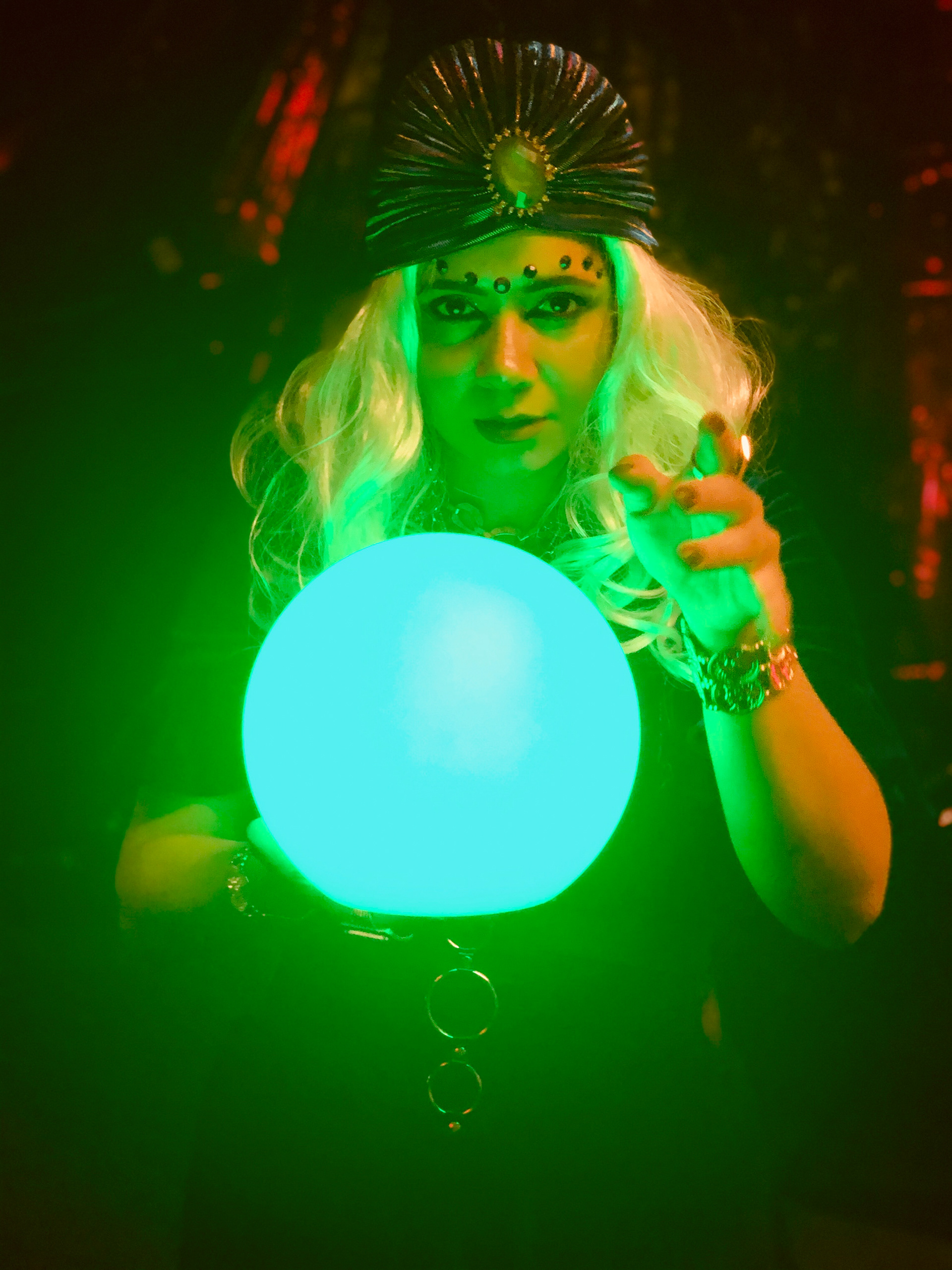 5) THE CONTEST
After deciding how to make this prop a movable Fortune Teller "shop", I enter a COSTUME CONTEST!
To my surprise I won first place of the Best Overall Costume Category in an event in Downtown Las Vegas.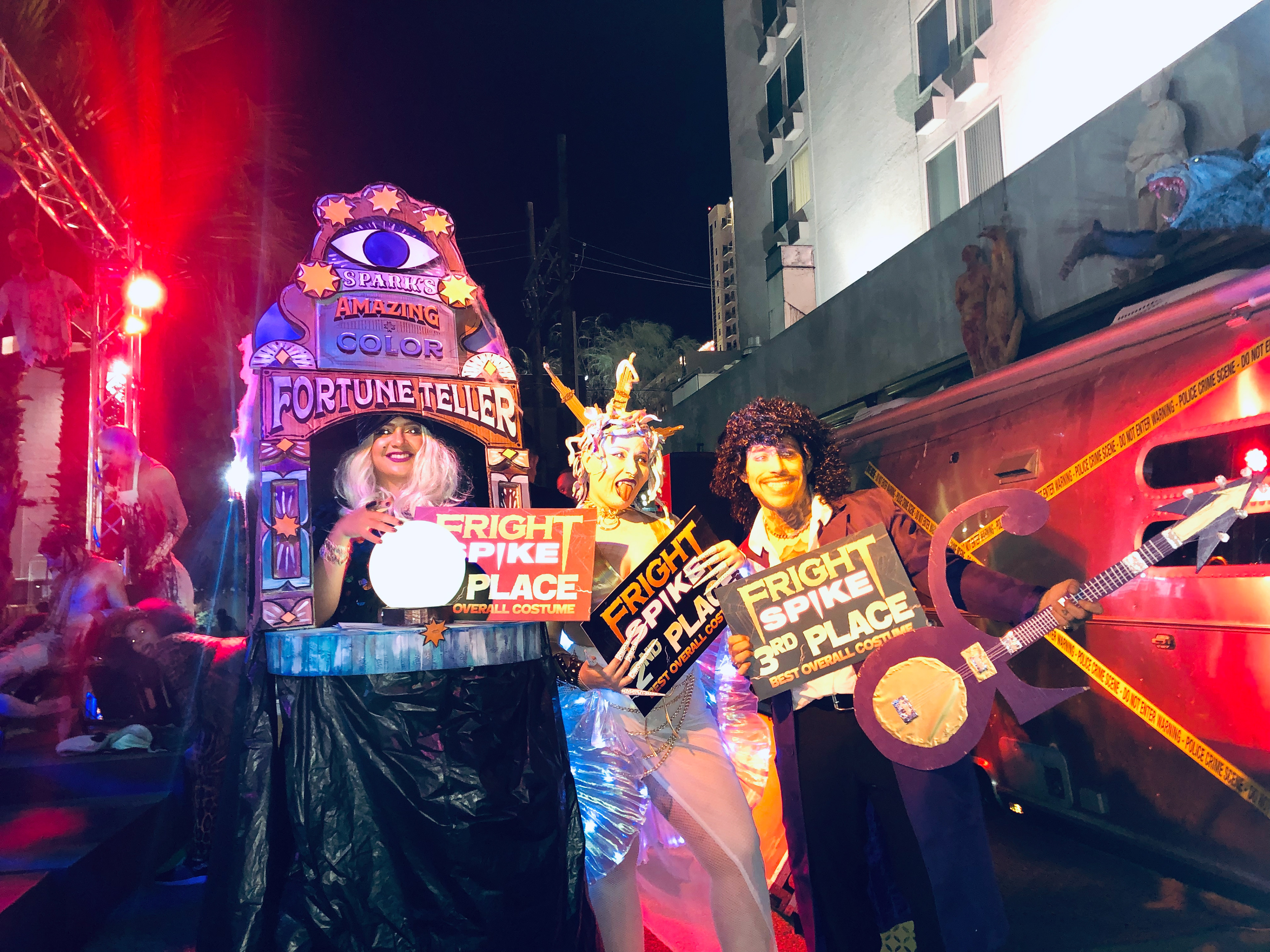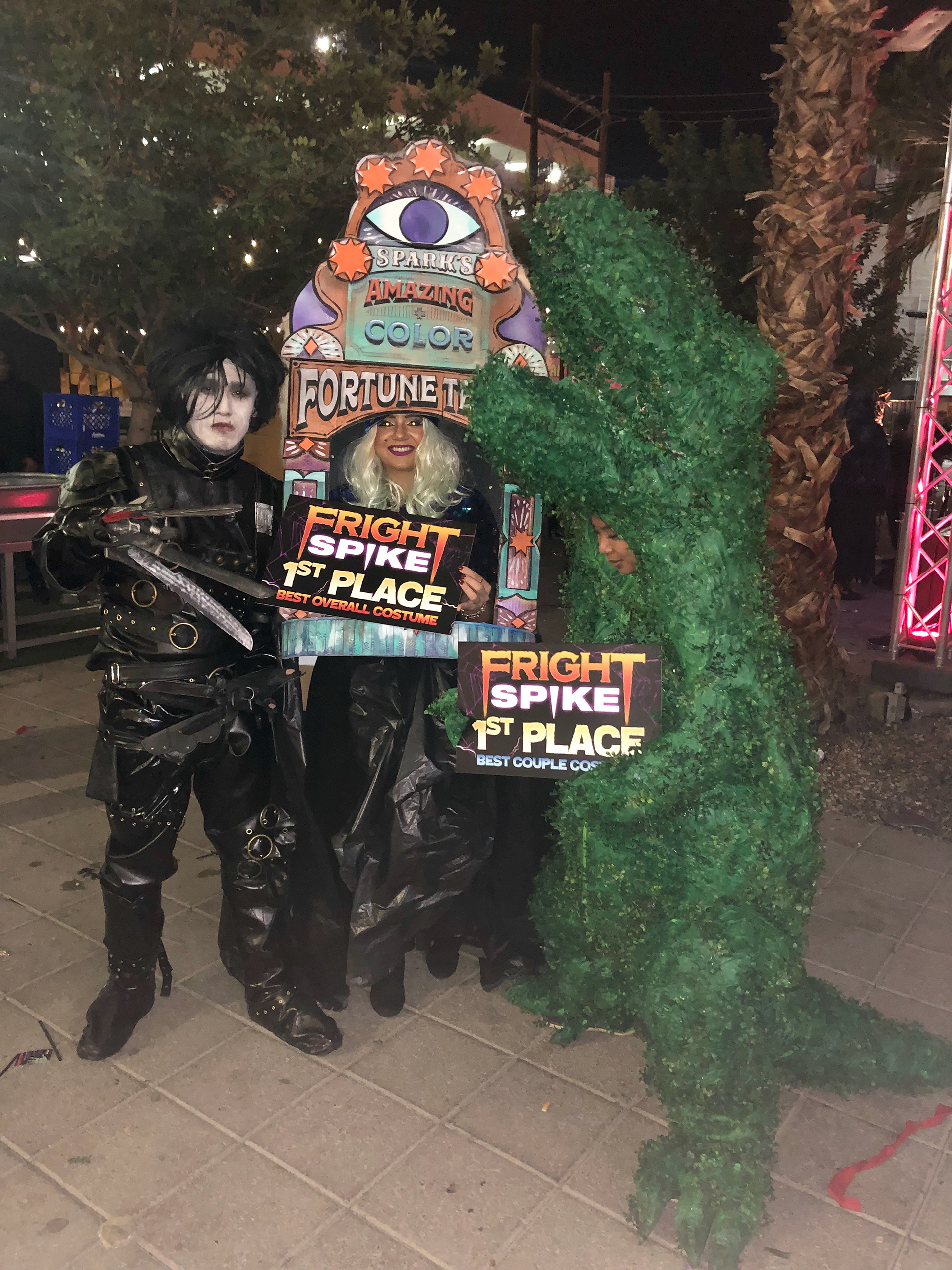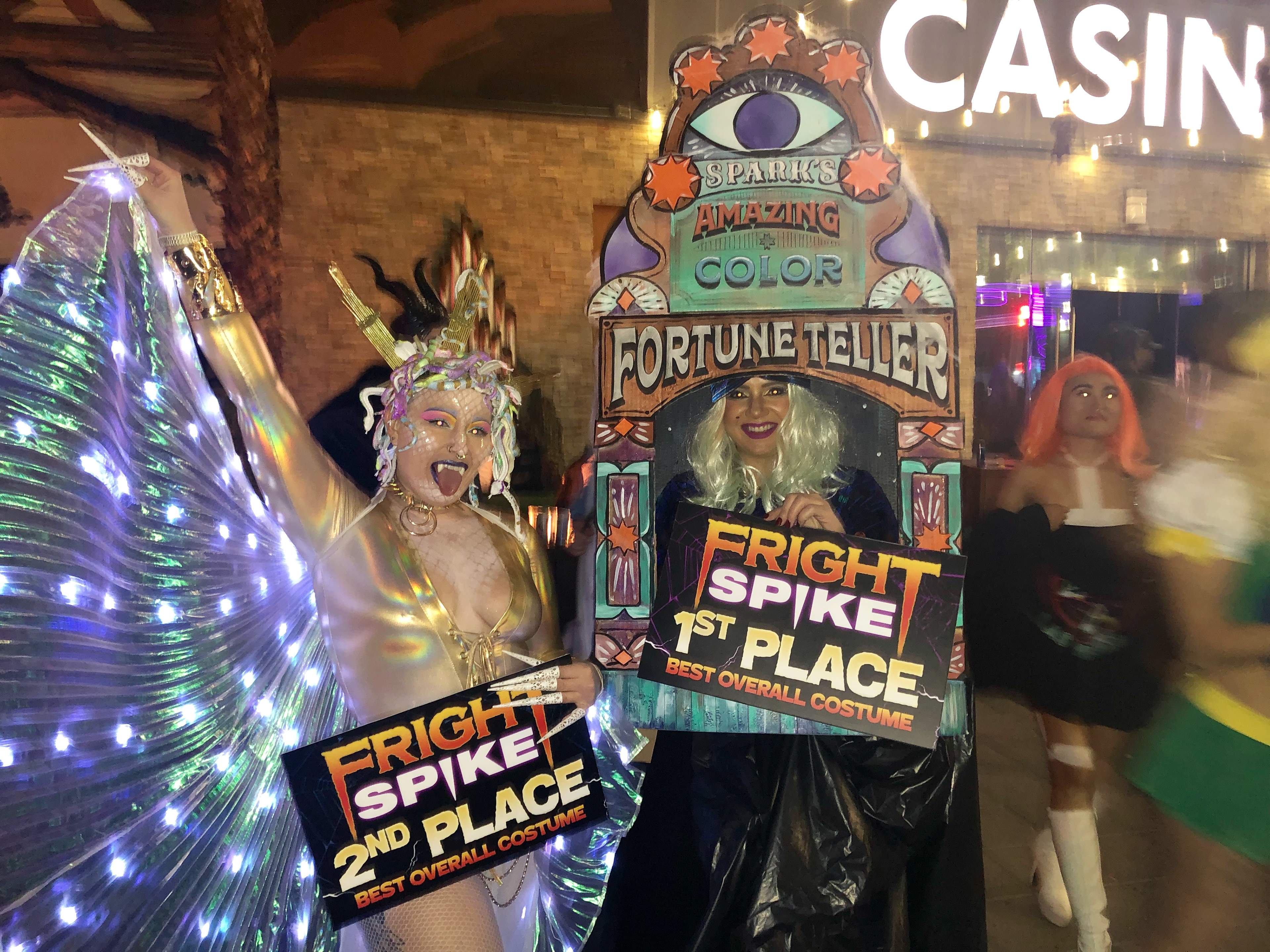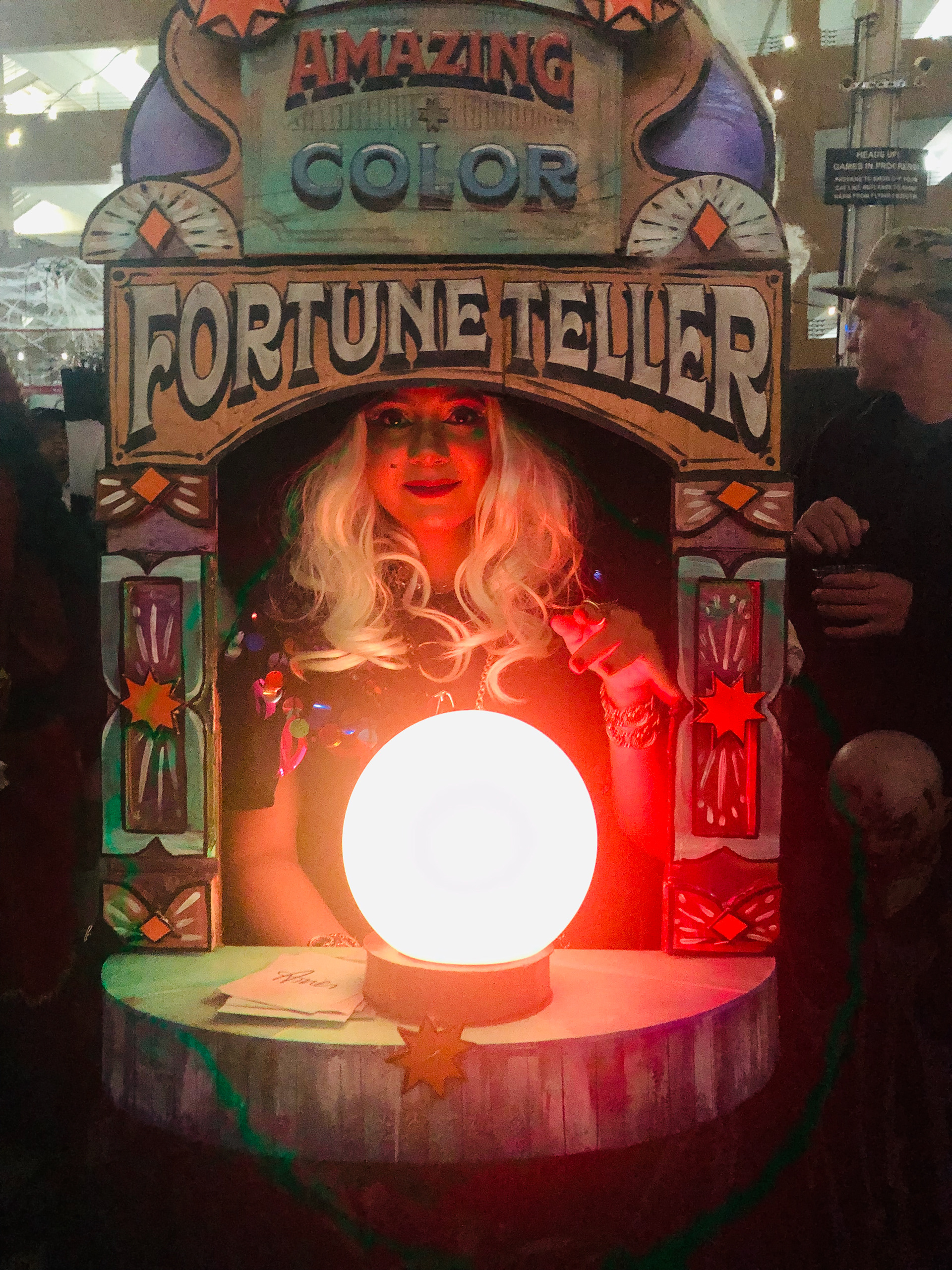 I'm extremely grateful to be able to design and build experiences like this. 
Thanks for checking it out!